Wuxi Innovation Center of SRIBD has successfully established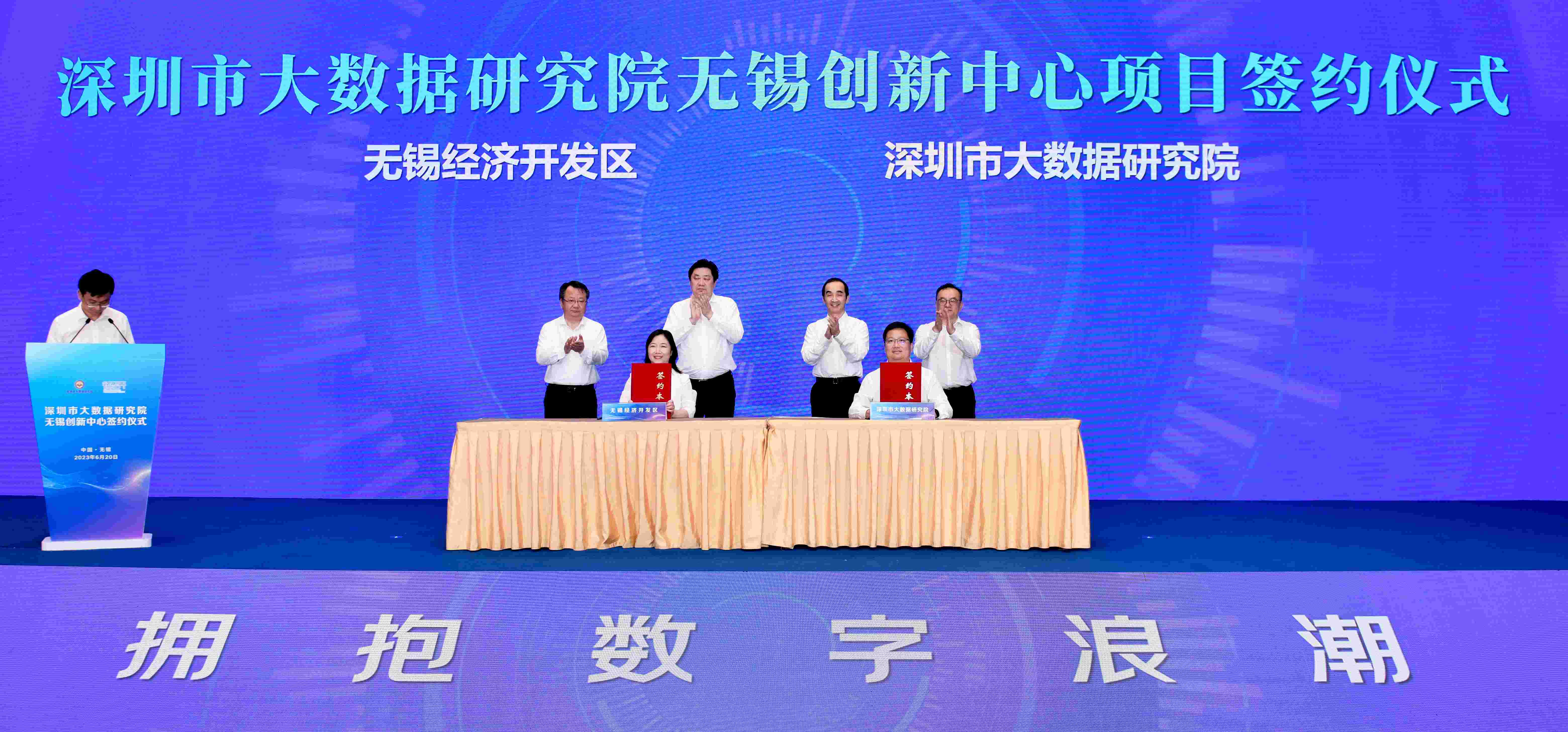 On June 20th, the signing ceremony for a collaborative project between Wuxi Economic Development Zone and Shenzhen Research Institute of Big Data (SRIBD) was held, marking the establishment of the Wuxi Innovation Center of SRIBD. Zhao Jianjun, the Mayor of Wuxi City, attended the event and witnessed a series of cooperative agreements. Luo Zhiquan, foreign academician of the Chinese Academy of Engineering, Vice President of The Chinese University of Hong Kong (Shenzhen), and Director of SRIBD, Chen Shoubin, Secretary-General of Wuxi Municipal Government, Yang Jianping, Secretary of the Party Working Committee and Director of the Administrative Committee of Wuxi Economic Development Zone, and Dr. Lee Ping, Executive Director of SRIBD also attended the signing ceremony.
According to the cooperation agreement, SRIBD will fully support the Wuxi Innovation Center of SRIBD and Wuxi Economic Development Zone in conducting extensive and in-depth exchanges and cooperation in the fields of big data-related technological innovation, outcome transformation, and talent development.
SRIBD signed a four-party strategic cooperation agreement with Jiangnan Hospital of Jiangnan University, National Health Data Institute (Shenzhen), and Wuxi Innovation Center of SRIBD.